Mark enjoys traveling to Oklahoma City for Past Life Regression, and one reason is that it is his closest destination. After he started traveling to New Orleans in 2010, a Life Between Lives client from Oklahoma City suggested he consider working with his Past Life Regression Oklahoma City clients in Oklahoma City instead of Dallas. A few people do travel to Dallas from various parts of Oklahoma, however many more people come to see Mark since he began traveling to Oklahoma City in 2011.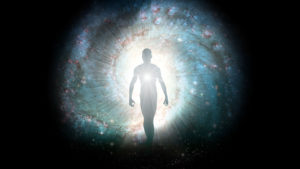 Another reason Mark likes to visit Oklahoma City is that he has an office there where he works. His office is part of First Medicines which is owned and operated by Timothy Trujillo, one of Mark's first hypnotherapy teachers. In addition to Hypnotherapy, Timothy also offers Acupuncture, Reflexology and he works with essential oils.
Just like his other locations, when Mark travels he only sees clients for Life Between Lives, Past Life Regression and Quantum Healing Hypnosis. His Past Life Regression Oklahoma City clients often return for additional sessions in order to gain additional insight and explore other lives as well as the time between lives.
Even before he became the Director of Operations for the Newton Institute for Life Between Lives Hypnotherapy, Mark discovered that many of his clients find him because of his affiliation with The Newton Institute. Now that he is a member of the board, even more people contact Mark for sessions in all the locations where he travels.
By traveling to locations where there are no other Life Between Lives therapists, mark is able to offer a unique opportunity for his clients to explore the spirit world, that place where we go after the end of one life and before the beginning of the next life. This is what Michael Newton calls Life Between Lives.
Since it is important to experience a Past Life Regression session before the Life Between Lives session, Mark offers several different Past Life Regression sessions, including Past Life Regression and Quantum Healing Hypnosis Therapy. Either one of these sessions are appropriate in terms of preparing the client to explore that time between lives.
Visit the Oklahoma City Page to check the schedule for Mark's next visit to Oklahoma City. He usually travels there several times a year, and his next visit may just me coming up soon. Find out more so that you too can become a Past Life Regression Oklahoma City client.