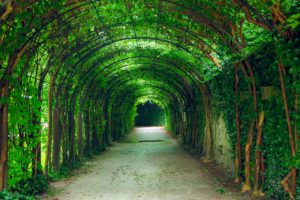 Dallas is home to Past Life Regression Therapist Mark Johnson and Good Vibes Hypnosis. Although he does travel extensively, Mark spends a lot of time working with his Past Life Regression Dallas clients. While Mark was initially exposed to Hypnosis and Past Life Regression by his father when he was growing up in Charleston, South Carolina, his initial work with Past Life Regression clients began in Dallas.
Mark has seen many clients in a variety of locations, though many of them have been in Dallas. Initially he was working mainly with Past Life Regression. After studying Life Between Lives Spiritual Regression with Dr. Michael Newton in 2007, Mark decided to specialize in Past Life Regression and Life Between Lives. Then in 2008 he began taking classes with Dolores Cannon and added her advanced past life regression process, now known as Quantum Healing Hypnosis, to his available regression sessions.
Past Life Regression Dallas clients who come to see Mark are able to select from Past Life Regression, Quantum Healing Hypnosis and Life Between Lives, though some decide to experience all of them. This is usually not necessary, especially in the short term, though a Past Life or Quantum Healing session is important to experience before scheduling the Life Between Lives session.
Regardless of which session you decide to schedule, the opportunity for growth, expansion and healing is amazing. Various forms of pain, when connected to a past life, can fade away never to return. This can include migraines, joint and knee pain as well as discomfort in other parts of the body.
The benefit for those who make the decision to schedule the Quantum Healing Hypnosis session is that there is an opportunity to gain additional insights and understanding when the client connects with their higher self to get additional information, answers to questions and spiritual healing that goes beyond the Past Life experience. Past Life Regression Dallas clients do need to understand that this session also includes a Past Life experience. In fact this session starts off exactly like the Past Life Regression session, before moving into making a connection with spirit for additional information and healing.
In additional to Past Life Regression and Quantum Healing Hypnosis, Mark also offers his Past Life Regression Dallas clients Life Between Lives Spiritual Regression sessions. These sessions are based on the work of Dr. Michael Newton who guided over 7000 people into the spirit world where they had the opportunity to explore the time after one life ends and before the next one begins. Mark has served as the technical consultant for The Newton Institute since 2009 and was elected to the board of directors as the Director of Operations in 2014.
Although Mark does travel to other locations to offer these sessions and to teach hypnotherapy, he does make himself available for his Past Life Regression Dallas clients at least 2 weeks a month, if not more. When you are ready to schedule your past Life Regression, Quantum healing Hypnosis or Life Between Lives session, you can contact Mark to find out about his availability in Dallas.