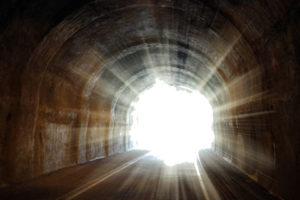 Houston has become a second home for Mark as he frequently visits his Past Life Regression Houston clients. One reason Mark feels so at home is that he works out of the Spectrum Center in Houston and they have welcomed him with open arms since he began traveling to Houston. After several interesting visits to New Orleans, Oklahoma City and his hometown, Charleston, South Carolina, one of Mark's prospective clients asked him if he would consider traveling to Houston. That was all it took for him to  add Houston to his list of destinations.

Past Life Houston
Another reason Mark enjoys visiting the Gulf Coast is that his Past Life Regression Houston clients tend to have some amazing sessions. Part of the difference may be that he sees so many people in such a short time when compared to his Past Life Regression Dallas sessions, but ever since his first visit to Houston he has been surprised time and time again by the twists and turns the sessions take when he visits Houston.
When he travels, like when he works at home in Dallas, mark finds that people tend to travel to see him for sessions. His Past Life Regression Houston clients come from Baytown, Conroe, Galveston, Humble, Katy, Pasadena, Spring, The Woodlands and other locations within the Houston area. It's not uncommon for Mark to have a client or 2 who drive 3 or 4 hours for a session.
Life Between Lives
In addition to working with people interested in Past Life Regression, Mark also offers Life Between Lives Spiritual Regression Hypnotherapy in Houston as well as all the other locations where he works. Since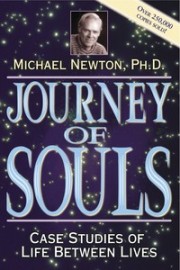 this type of session requires a much deeper state than the other sessions, Mark does required his clients to experience a Past Life Regression session before they schedule the Life Between Lives session.
As the name implies, this session involves exploring what happens after you die and before you reincarnate in your next lifetime. The experiences people have during this type of session are not unlike those of people who report near death experiences (NDE). One difference between a Life Between Lives experience and a NDE is that Mark is there to guide his client through the experience as they interact with their spirit guide, soul group and council during their session.
Houston Quantum Healing Hypnosis
Although it does not typically involve visiting the spirit world between lives like the Life Between Lives session, the Quantum Healing Hypnosis session does provide the opportunity for the client to explore several past lives as well as connect with the higher self, spirit guides, angels or sometimes a council or collective to get answers to their questions. This is a powerful session and one that is suggested for those on a spiritual journey who are seeking additional knowledge and understanding of who they are. It is also appropriate for those who have questions or health issues that are creating challenges in their lives.
Mark travels to Houston more often than any other location. When you visit his main website chances are you will find details about an upcoming visit to Houston. Although people sometimes travel from Houston to Dallas for sessions, most of his Houston clients see him when he comes to town for Past Life Regression Houston sessions.