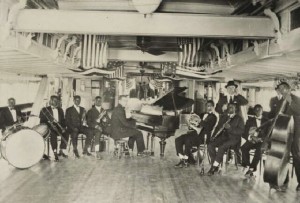 Past Life Regression New Orleans sessions are always interesting, and of course the city of New Orleans is interesting as well with it's rich history. My first destination when I started traveling to offer Life Between Lives, Past Life Regression and Quantum Healing Hypnosis sessions was New Orleans, and it remains one of my favorite destinations.
As usual, on my first visit to New Orleans I was working out of a hotel room. Then I became friends with a client who had an office on St Charles Street and she offered me a place to conduct my sessions. Now we have moved over to a wonderful office in Metairie where my wife and I work when we are in New Orleans.
There are many things to do in New Orleans, there's the French Quarter and of course the food is fantastic. That said, when I go there I go to work, and often last minute calls end up filling even my free time there, which means that sometime I work the entire time I am there.
People travel from Baton Rogue, Lafayette and St Charles. I even have clients from areas of Mississippi such as Biloxi, Gulfport, Bay St. Louis, Ocean Springs and other gulf coast towns who decide to visit New Orleans for Past Life Regression, Life Between Lives and Quantum Healing Hypnosis.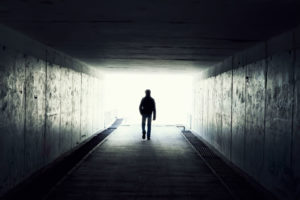 The first 2 times I visited New Orleans in 2014 I noticed something different with my clients, and I am still not sure why things changed from the many other times I visited New Orleans. Many of my Past Life Regression New Orleans clients visited lifetimes in which they had physical injuries at the time of death. This is not uncommon in this type of work, but I found the fact that they were also experiencing problems in the same part of the body in their current lifetime to be quite interesting.
Not only that, they were also able to let go of the physical aspects of the past life so that any physical pain or challenges they had been experiencing in their current life was no longer bothering them after their session. This is not a temporary change, it is a permanent change.
Although there is more to the story about this session, I'd like to share a specific incident from a session in August. My client was fighting in a war and during a battle he was shot in the lower back by the enemy. He put his hand back there and screamed that he was in pain. Then he pulled his hand around and turned his head down as if he was looking to see if he was bleeding, he was right there reliving this experience, even checking to see if he was bleeding as he had done in his past life.
I asked him if he had that pain when he came in for his session and he said yes. He had been experiencing chronic pain for over 25 years and his doctors could find no reason for his pain. Working with my client in what is known as a therapeutic intervention, he was able to totally release that pain in his back and it has not returned since the day of his session.
There are many other examples of this type of past life healing my Past Life Regression New Orleans clients have experienced, and that is true for other locations I visit as well. I am not saying that all pain comes from a past life, but when it does it is possible to release it into the past so that it never creates a problem for you ever again.
This is just one of the many benefits of exploring your past in a Past Life Regression, Life Between Lives or Quantum Healing Hypnosis session in New Orleans. It is important to work with someone who has the knowledge and experience to assist you in dealing with physical, mental and emotional challenges and to also help you to bring talents and abilities forward from past lives into your current life.
Visit my the New Orleans Past Life Regression page on my primary Past Life Regression site for my current travel schedule. When you are ready you can also schedule an appointment online.