Past Life Hot Springs sessions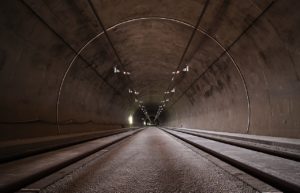 can be quite interesting. Perhaps it is the people or it might have something to do with the energy from all the crystals.
Mark began to travel to Hot Springs, Arkansas after several visits to Fayetteville where he studied Quantum Healing Hypnosis with Dolores Cannon. After several classes with Dolores, Mark began to schedule Past Life Regression and Life Between Lives sessions in Fayetteville when he was there for training. It was probably his wife who convinced him to begin offering Past Life Hot Springs sessions since she had been there several times before.
Mark does not visit Past Life Hot Springs clients as often as many other locations, though several years ago he saw a lady who reported that she had been to see a Past Life Regression Therapist in Phoenix years ago. Turns out during 2 different visits she was able to resolve several health issues. Her asthma was apparently a result of drowning in a past life and her irritable bowel syndrome was caused by dying of dysentery in a past life.
She told Mark that both of these issues disappeared after her sessions and wanted to know if her insomnia was from a past life. Apparently it was due to PTSD from a life during World War I. Ever since her session in 2014 she has been able to sleep without any problems. This is a part of Mark's upcoming book on Past Life Regression due out towards the end of 2017.
Although he does not usually share past life regression stories with his Hypnotherapy students, Mark often shares more details about this and other stories to the students in his Past Life Regression Training class.
Hot Springs is a place Mark visits with his wife, so he does not always schedule a lot of sessions, in fact the one mentioned above was the only one he scheduled during that visit. As more people open up to the idea of reincarnation and Past Life Regression, Mark continues to change his schedule. If you would like to be a past Life Hot Springs Client and work with Mark, consider signing up for his email list on the right side of this page so he can let you know when he is returning to Hot Springs.