Check out the Upcoming Past Life Regression Events & Hypnotherapy Training Events coming to a location near you. Second Generation Hypnotherapist Mark Johnson lives and works in Dallas, Texas but he also travels to other locations in Texas, as well as Louisiana, Arkansas, Oklahoma, Georgia and South Carolina for Past Life Regression, Life Between Lives and Quantum Healing Hypnosis sessions.
Mark also offers Hypnotherapy Training and Past Life Regression Training in Dallas, Houston, New Orleans, Phoenix and Atlanta. The Past Life Regression Events listing on this page includes details about his travel plans for sessions as well as Basic and Advanced Hypnotherapy Training.
Past Life Regression Events are for private session in locations that include Houston, New Orleans, Oklahoma City, Hot Springs Arkansas, San Antonio, Atlanta and Charleston, South Carolina. For those in surrounding areas it may be interesting to note that people often travel 3-4 hours for these sessions, and this is true not only in the US but around the world. There are weekend warriors then there are those who do this work for a living and have been able to gain the experience required to assist people in the most appropriate way possible.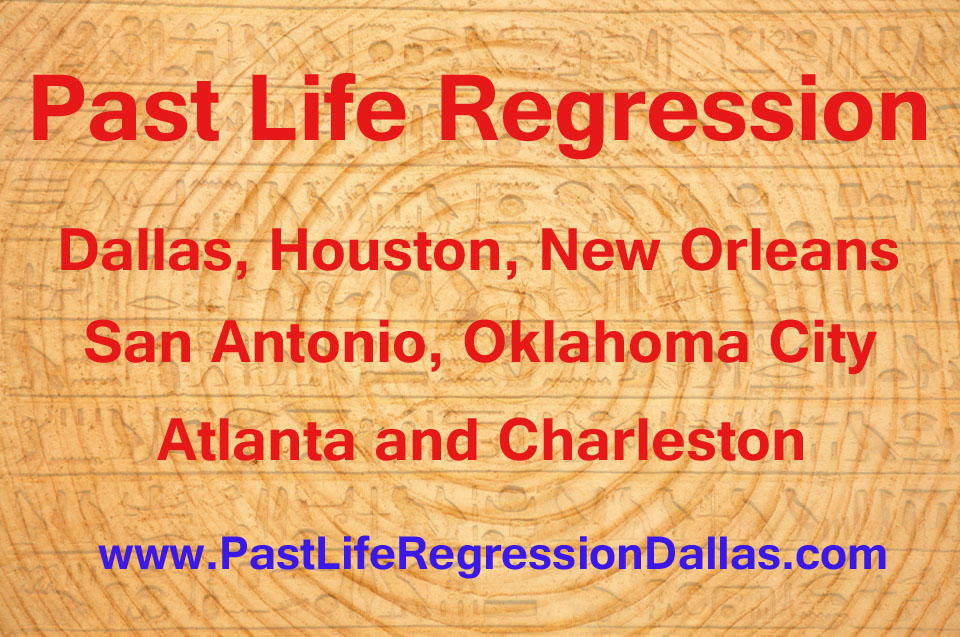 Some people do this type of work in addition to working a full time job, and while they may be well trained, they are often not as experienced as someone who specializes in this type of work. This is the reason that some people will travel 2-3 or more hours to schedule a session with someone like Mark who has the level of training and experience of a Hypnotherapist and who specializes in this type of work.
Mark's availability for private sessions is limited when he travels for these Past Life Regression Events, so when you are ready be sure to schedule your session in advance. He is often booked 2-4 weeks in advance of his travel date. After you check the Past Life Regression Events schedule you can Register Online or Give Mark a call at 214-432-6624.