One of the most important parts of any hypnosis session includes a discussion of the Misconceptions of Hypnosis, which I discuss here. During a Past Life Regression and a Life between Lives session, it is important to also include a Past Life Regression Pre-Talk to clear up false expectations and misconceptions.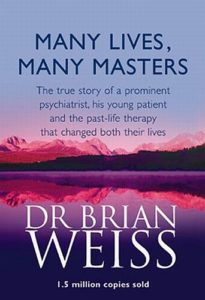 Many people have read books and have an understanding about the process, but often they have false expectations about how the session works and how they will perceive the past life experience. By including the Past Life Regression Pre-Talk, I can make sure I have done everything possible to help my clients to understand what they need to know to have a wonderful session.
It does not matter if you are Brian Weiss or Michael Newton, it is important to start the session with a Past Life Regression Pre-Talk. I usually start by letting my clients know if i could only say 1 word before starting, it would be trust. From the beginning to the end of your session, it is important that you trust the information that comes to you without thinking about it, analyzing it or trying to understand it. Often the information that comes does not make sense, especially at the very beginning.
The beginning of a past life experience is not unlike turning on the TV in the middle of a movie and trying to figure out what is happening. By including the Past Life Regression Pre-Talk before we start the session, the client can better understand the need to set aside the critical conscious mind during the session.
It is also important to understand that different people receive information in different ways. Many people think that they will be able to watch their past life like a movie in HD. While this may happen, it may be more about feelings or the visual aspect of the session may include images instead of a video. It is mot uncommon for images to flash through the mind of the client quickly, which can be confusing at first, especially if you are not expecting that possibility.
During the Past Life Regression Pre-Talk I also let me clients know that they should tell me the first thing that comes to their mind. This is important because the first thing is usually the valid information, and additional information may be more what you think about the first thing. Often I will ask, what's the first thing that comes to mind.
It is not uncommon to think you are making the whole thing up. If you think you are making it up, just keep making it up. Chances are you are not, but if you THINK about this too much you may very well interfere with the session and the flow of information may very well stop. I let me clients know we'll talk about this after the session, and most people accept the fact that they likely did not make it up after our discussion. You can read more about this in a recent post called Am I Making It Up?
I have learned many different ways to get people back to a past life. I have multiple backup plans and I even have back up plans for my backup plans. I do not give up easily, so rest assured that chances are you will not get out of my office without some kind of experience during your Past Life Regression session. Some people need additional work before they are ready to explore previous lifetimes, though it can be difficult to know that before the session.
If I need to I may take the client into another process in  order to prepare them for the next time. Sometimes these other interactive processes allow us to connect with past lives or make a connection with higher self or a spirit guide. I have had several clients who never made it to a past life, but they could not stop thanking me right after the session and for weeks and weeks after the session was over.
One of the last parts of the Past Life Regression Pre-Talk includings explaining that I often ask questions that include several possible answers. This way I can share information without leading the client. For example, I might ask 'are you inside or outside?' This way I am not leading the client, since I am sharing 2 opposite options. Other questions might include:
Is it daytime or night time?
Are you alone or with other people?
Are you standing, sitting or laying down?
This way I can help move things along without leading the client with the wrong kind of questions.
After this I finish the Past Life Regression Pre-Talk by sharing what I call the roadmap for the session, which varies based on the session. I usually take the client back to explore happy childhood memories followed by a visit to the womb. After the womb we continue back in time to explore one or more past life experiences.
The Quantum Healing Hypnosis session includes the opportunity to connect with higher self, spirit guides or angels to get answers to questions and ask about spiritual healing. Follow the link above for a more detailed description of this session.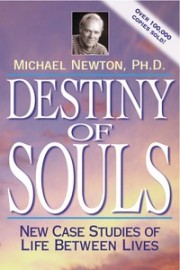 During the Life Between Lives session, after exploring the childhood, womb and a brief visit to one past life, we move into the spirit world. Dr. Michael Newton spent many years creating a map of the spirit world, the time between our lives on earth. This process involves exploring this time which often includes meeting you spirit guide, your soul group and a group of wise beings who work with you during your time in the spirit world. Again, visit the link above for additional information.
I travel to a variety of different locations, for more information on my travel schedule and locations I visit between one and six times a year, please visit Past Life Regression Dallas where you will find additional information.