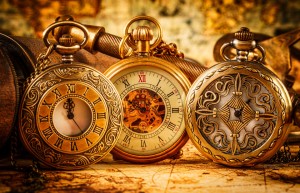 It is important to learn Hypnotherapy before you begin learning Past Life Regression. Guiding people to previous lifetimes is an advanced process and Past Life Regression Training should only be taught to someone who has had Hypnotherapy Training.
When I tell my past life regression students to expect the unexpected, they do not always believe me, yet they find out quickly that is exactly what they can expect. There can be twists and turns and it is important to be prepared with a variety of different hypnotic processes available when you need them. This is why we only teach our Past Life Regression Training to Certified Hypnotherapists.
The Basic and Advanced Hypnotherapy Training offered by Good Vibes Hypnosis Training provides you with what you need to know to start seeing clients when you have completed the training. In fact many students begin working with family and friends after the complete the first 1/2 of the class. It is important to start working with people right away, it will help you to get past any 'stage fright' you may have when it comes to working with clients.
Each time you guide someone into hypnosis it is a learning experience, and each and every session will be different. Sure there may be some similarities, but since everyone is different you will find that each session is different as well. Working with clients is like going to graduate school, you'll be even better prepared tomorrow than you are today.
People have a lot of questions when it comes to hypnosis training and many websites will explain what they teach. However, to someone with little to no knowledge of hypnosis many of the terms used to describe the training just do not make a lot of sense.  I have created a new hypnosis training website that provides details not only on Hypnotherapy Training but it also has a lot of details about Hypnotherapy Certification as well. To find out more you can check out the information available at the link above..
On the other hand, perhaps you are ready to begin learning hypnosis. Many people who see me for Past Life Regression decide to learn hypnosis and others who have been through the Life Between Lives experience are interested in learning how to guide people to the spirit world. It all starts with Hypnotherapy Training. Past Life Regression training requires a background in Hypnotherapy and Life Between Lives training requires a background in both hypnotherapy and Past Life Regression.
Good Vibes Hypnosis Training in Hypnotherapy and Past Life Regression has been approved as prerequisites for Life Between Lives Training by The Newton Institute for Life Between Lives Hypnotherapy.
This Hypnotherapy Training is presented by Good Vibes Hypnosis Training Center which is not licensed by the Texas Workforce Commission (TWC). Good Vibes Hypnosis Training Center has received an exemption from TWC, E-4434, and is allowed to teach this class in Dallas and Houston.
So what are you waiting for? Good Vibes Hypnosis Training is available in Dallas, Phoenix, New Orleans, Houston, Nashville, Chicago and Atlanta. Go ahead and take the first step and begin learning Hypnotherapy so you can help others in many ways, and prepare yourself for Past Life Regression training at the same time.